A 30+ year track record
As of the end of 2021, the 30-year average rate of return using the "Beating the TSX" method was 13.13%. To put this in context, the benchmark index rate of return was 10.46% over the same time period.
There is not a single mutual fund in Canada with a track record of such out-performance. In fact, BTSX has outperformed the benchmark over the last 3, 5, 10, 20 and 30 years.
Furthermore, BTSX has a long history of outsized returns, even after temporarily lagging the markets as it did in 2020.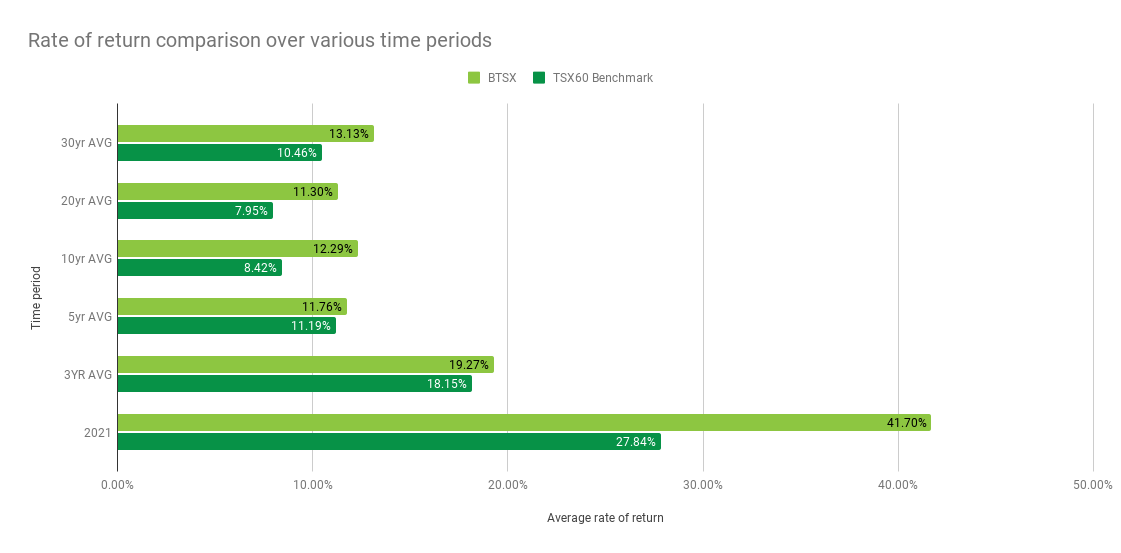 The following graph shows the performance of BTSX vs the benchmark index for the past 34 years; 2021 is at the top and 1987 is at the bottom.  As you can see, BTSX has a strong history of beating the index, with a few notable exceptions.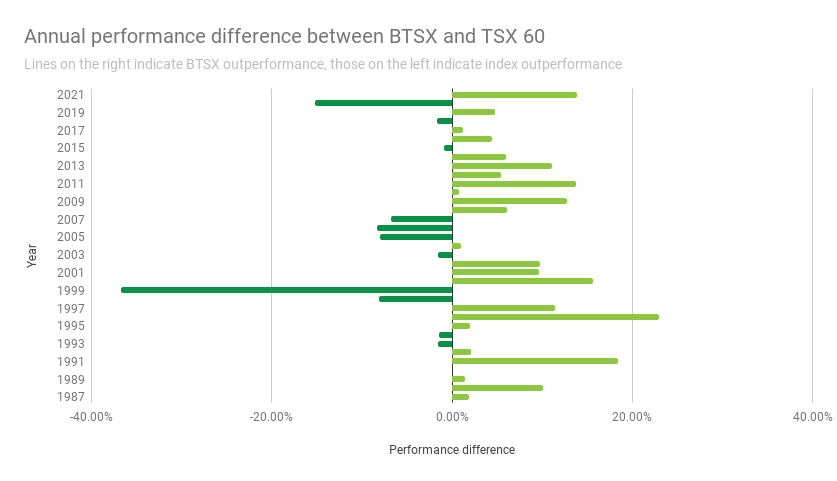 Not just beating the benchmark – doubling it
What this means in real terms is that $10 000 invested using the BTSX strategy 34 years ago would be worth $369,752 today. That same $10 000 invested in the benchmark index would be worth only $173,859 – a 113% difference.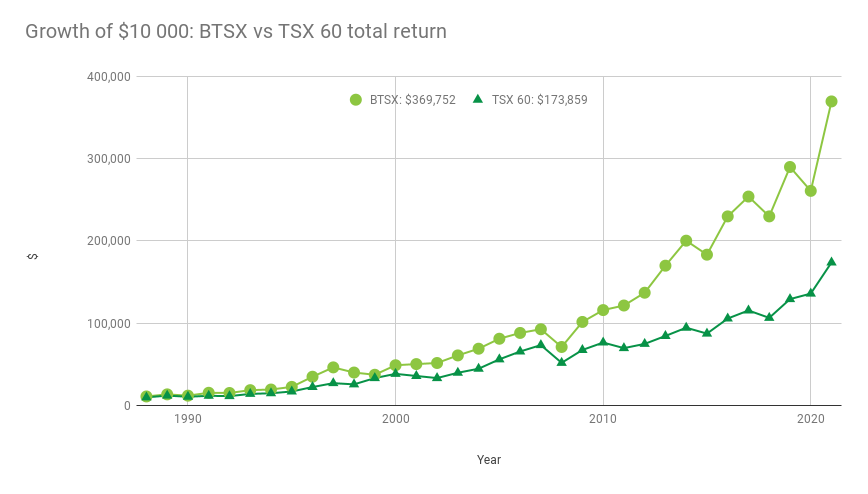 If you are interested in trying Beating the TSX for part of your portfolio, why not keep your investments organized by opening a new account with Canada's top online brokerage, QTrade?  I've been using them for over ten years and wouldn't think of switching.  Right now they have a pretty juicy offer for readers of this blog: 50 free trades!  Just sign up using THIS LINK and enter promo code 50TRADESFREEOFFER.  (Using these links may result in a benefit to DividendStrategy, but the recommendation is 100% authentic)