Many of you will already know David Stanley as the original author of the Beating the TSX series in the Canadian Moneysaver. Since agreeing to take on that role myself, I've had the pleasure of meeting Dave in person and the benefit of countless email exchanges. His dedication to financial literacy is inspiring and if this blog is of any value, it is largely due to the patience and kindness he's shown me as a mentor.

I am thrilled that Dave accepted my invitation to write a guest post and hope that it is the first of many.

Matt
When Matt contacted me about his new blog I responded that perhaps one thing that I could add is a sense of history, of placing BTSX and dividend investing in general, into the big picture of how individuals approach the problem of preparing for retirement. This seemed a reasonable task since the data are very persuasive and, of course, anyway that you look at it, dividend investing comes out on top as a low cost, low risk way of achieving steady returns that outperform the index.
As readers of this blog already know, I met Matt through the Canadian MoneySaver when he took over the 'Beating The TSX' column from Ross Grant. I was very pleased that Matt had agreed to carry on BTSX that I began writing in 1996. So, the three of us have combined for 23 years of carrying on the tradition. (Still a long way from Tom Connolly's report that began in 1981, the same year as the Canadian MoneySaver, and is sadly coming to an end after 38 years)
After meeting Matt and then following his family odyssey for the past several months I have been very impressed with his ability to write clearly and meaningfully about the changes they are all going through. And I appreciate the opportunity to join in occasionally on this blog as we try to work through the essentials of dividend investing.
So, let's get started. The first questions we need to explore are why are dividends so important to individual investors and why are they often ignored by financial advisors.
Why are dividends important?
The first part is simple; dividends contribute a very large part of the total returns of the stock market. Here is an example: "From 1930–2017, dividend income's contribution to the total return of the S&P 500 Index averaged 42%."(1). And that is for the index as a whole.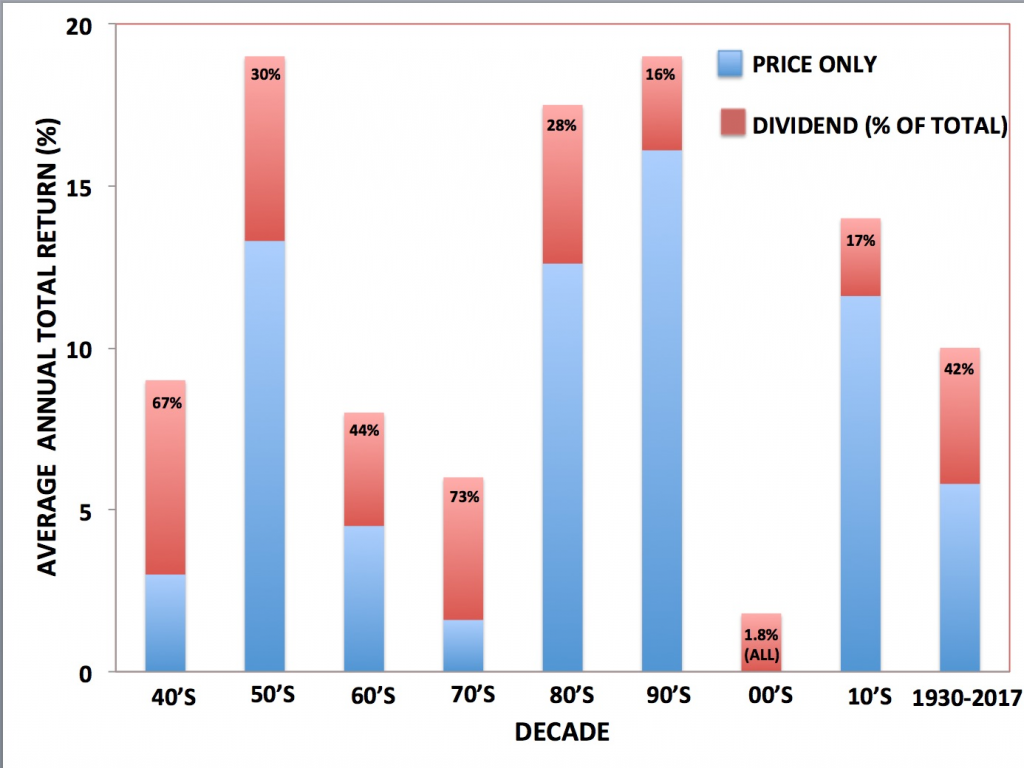 What about a portfolio consisting of high dividend payers? If we divide the whole S&P Index into five equal groups (quintiles) by dividend yield and then see how often each quintile outperformed the whole index from 1929 through 2017, we find that the top two quintiles averaged out-performance 83.4% of the time while the lower two quintiles only outperformed only 38.9% of the time (1).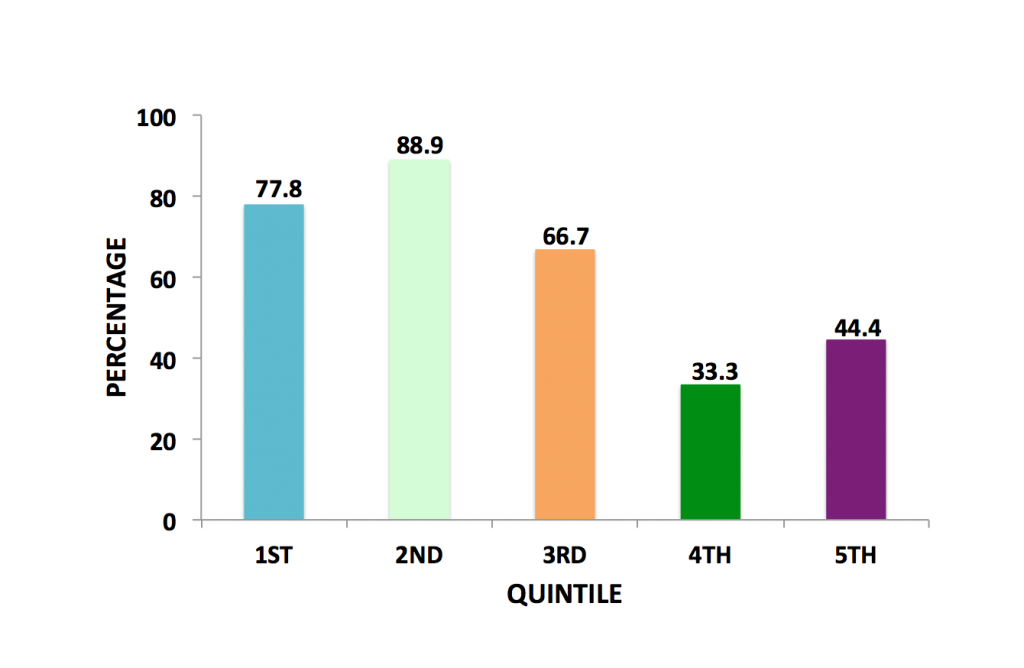 The data is very convincing; investors achieve higher total returns when they hold dividend-paying stocks.
Why aren't the "experts" doing this?
Now, if this is so obvious, why don't financial advisors concentrate more on dividends? Here is my answer to that question — you have to think about how advisors get paid. Do they emphasize capital gains or total returns?
My experience is that capital gains are more important to some brokers. Why? Because their clients (admittedly unfairly) often look at their returns on a quarterly basis and start calling their advisors if they don't see improvement in their portfolios. Thus, advisors are under the gun to perform if they want to keep getting paid and this is why they often load up their holdings with so-called 'growth' stocks, stocks that have an expectation of growth and, hence, price appreciation.
It may or may not be a corollary that growth investing involves a much higher turnover in portfolio constituents and, accordingly, higher commissions paid to the broker.
Conclusion
All of my work and experience has shown me that individual investors are much better served by buying dividend stocks and holding on to them for a long period of time. It is much easier and safer to amass wealth slowly over time. Compounding works for you but stock picking works against you.
More next time. If you have any questions or comments please add them below and I will try to reply.
Here is the reference to the data and images I quoted above. It is a downloadable pdf so take a look at some of the other factors that support the dividend investing approach.
https://www.hartfordfunds.com/dam/en/docs/pub/whitepapers/WP106.pdf